Courses
From time to time, courses are held for studying the meaning of Christianity or of understanding and developing the Christian life.
The Marriage Course
A seven session course set in St Marys Church. You will be served with a candlelit meal at a romantic table for two while listening to practical talks that are informative and fun, played on DVD with Steve and Lesley Turville leading the course. From Monday 23rd April. 7.30 pm
There is never any group work and you will never be asked to share anything about your relationship with anyone other than your partner. If you would like to attend please contact Salome Laschinger on 07855795899 or
Christianity Explored

One life. What's it all about?
An opportunity to explore the claims of Jesus Christ. Come and ask your questions or just sit and listen.
Christianity Explored is an informal course looking at the building blocks of the Christian faith.   (www.christianityexplored.org)
There is ample opportunity for discussion, but you won't be asked to do anything that you might find embarrassing, like praying or reading the Bible aloud.

Many people have found the course helpful, both committed Christians and those exploring the Christian faith. To find out more contact John Cook to reserve a place johnrmcook@btconnect.com  0118 940 2202.  
The next course will run for 6 weeks commencing Tuesday 15th January 2019 from 7.30-9.30pm in the Hannen Room. 
Digging Deeper
Occasional discussion Groups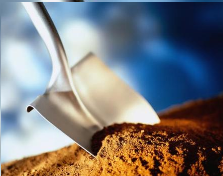 To encourage a deeper understanding of the Christian faith and Church membership. 
Sessions on 11th November, 24th February, and 12th May. Please join us as we learn together and grow together.


Programme for 2017/8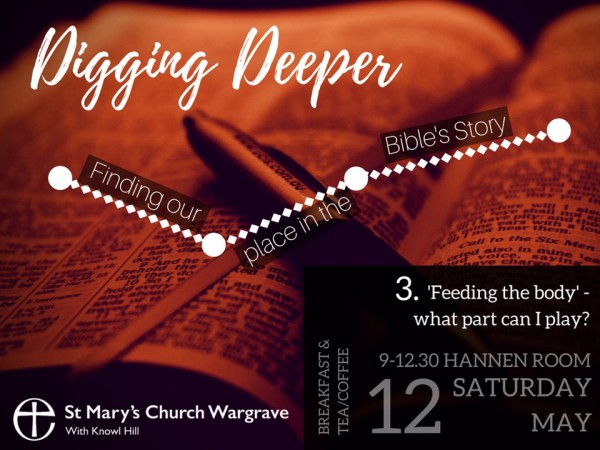 The theme this year is Finding Our Place in the Bible's Story
The first session was on 11th November on the theme "Thank God it's Monday - Making work more like worship"
Continuing on from the previous session, don't miss Digging Deeper on 24th February. This session is entitled "A heart of flesh" - what is true worship?. There will be plenty of exploration of the Bible's vision for whole life worship in a variety of contexts and life stages!
The next session will be on 12th May. The topic is: "Feeding the body - what part can I play?"
Sessions run from 9am-12.30pm and are held in the Hannen Room and start with tea and coffee and a breakfast. Contact hughbarne@gmail.com for more information / to register interest.