Teenagers
Tuesday Group

The Tuesday Group for 13s-18s meets every Tuesday during term time (except for half term) We meet for supper, games and discussion of a Bible passage or topic of interest from 7-9pm in the Hannen Room, Mill Green, Wargrave. If you are aged between 13 and 18 please come and join us. 
For more information about coming along, please contact [hidden], [hidden] or [hidden].


Summer Camps
Picture yourself sunbathing on the beach, enjoying an evening barbeque, playing football or tennis, messing around in boats or just chilling outside with friends!
Each year CPAS organises around 80 Ventures for children and teenagers (www.ventures.org.uk). These are Christian Activity holidays for those aged 8-18. Most take place in the summer, but some such as Haslemere, which has links to our Parish, also organise Easter camps. They are staffed by over 500 adult volunteers and in all over 4000 young people attend a Venture each year, most are returning having had a good time the year before. 
Summer Camp 2016
At the end of July we waved good-bye to 9 of our Tuesday Group teenagers as they headed off to the depths of Somerset, to Hazlegrove School to attend Sparkford 1. Last year's four became nine as the girls joined the boys. The boys had enthused so much over the year about Sparkford 2015 that the girls needed little encouragement to join them.
What is it about Christian summer camps that makes these young people want to go back year after year? Certainly at Sparkford 1 there is a wonderful blend of talks, seminars, singing and endless fun and games. An opportunity to spend time with young people your own age finding out more about Jesus from the Bible and what it means to follow Him away from home. The camp is led by an energetic, faithful, Christ-centred group of young people.
These are some of the comments from a few of those who attended Sparkford this year:
"It was a good opportunity to understand in better detail Jesus' role and to share your understanding of your faith with new people."
"The Sparkford community was really loving and caring. I met so many friends as well as learning so much about Jesus and God."
"It was really interesting to learn about Christianity in another environment other than church."
"It was great to spend time singing and rejoicing with other Christians our age."
"It was amazing to make friends and be surrounded by other Christians. Everyone is so welcoming and it makes all the activities even better."
If you are interested in finding out more about Sparkford and joining in next year please get in touch with one of the Tuesday Youth Group members or Camilla, and check out the Sparkford website www.sparkford1.co.uk .
| | | |
| --- | --- | --- |
| "This was my first time on a Venture and it was genuinely one of the best experiences I've ever had!!!" |                                                                         | "I've met amazing people and Ventures have had a lasting impact on my faith."  |

Adults can get involved too! In fact the Ventures rely on adult volunteers in a range of roles, to help with catering, to organise activities, to lead Bible studies and more. So if you'd like to join others from church helping on a Venture this summer, please let Camilla know. 

Romsey Summer Venture Camps 2013-5

In 2013-5, our former curate Jon Drake and [hidden] led groups of 11-14s from the parish to the Romsey 1 Pathfinder Venture in Hampshire. The theme one year was Hollywood or 'Romseywood' Films. The children, or members as they are called, were welcomed like film stars with a red carpet at the start of the week!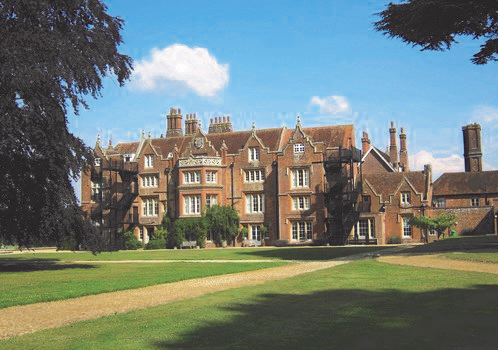 Activities ranged from dodgeball, ultimate frisbee and football for the sporty, to sweet making and friendship bracelets for the crafty, and rocket launching for those who fancied something different. There was always something that appealed to everyone. In the afternoons the whole camp joined together for a wide game and 'It's a Washout', which involved slip-and-slide, games with water bombs and jumping in and out of the pool. A day trip to Chessington World of Adventures was a big favourite with adrenaline enthusiasts.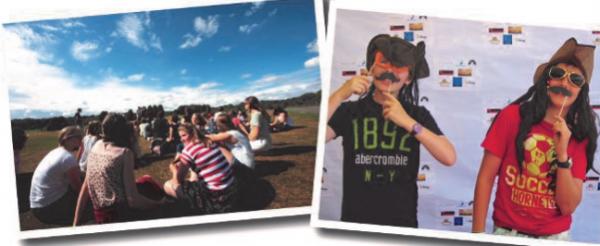 Each evening began at 7.15 with a meeting with singing and talks that explained the Christian message with tremendous clarity and warmth for 11-14 year olds. For many these meetings were the highlight of the week. It was wonderful to see 11-14s engaging with these truths and discussing them with enthusiasm in the dorm times.
Children with a wide range of interests had a great time at Romsey, made friends, and were well looked after by an experienced team of leaders. 
These were some comments from our young people:
"The best thing about Romsey 1 was..."
"... making sweets!"
"... Chessington."
"... all the talks."
"... learning about God in a fun way."
For more information about the Romsey Pathfinder Venture Camps go to www.gospelventure.wordpress.com.