Sunday Club
Sunday Club for 3-9 year olds meets every Sunday morning during the 10.30am service.
We start in church then leave, after the all age slot, for the Hannen Room to learn more about the Bible, sing, play games and other activities. We love to learn about Jesus and His teaching.
Each term we hold a party when we play games, make pizza or watch a movie. It's a great way of getting to know each other better.
All our leaders have experience of working with children and are DBS checked.
We'd love you to join us! If you'd like to find out more please contact [hidden].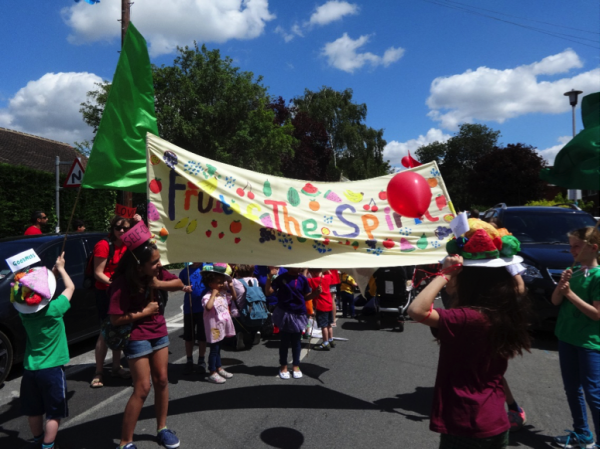 Sunday Club leading the Wargrave Village Festival Parade in 2015